A mind-blowing idea or not? Hemp Tea, from Dutch Harvest. In close collaboration with the founder of this new tea brand we developed the name, the packaging and collateral like business cards, flyers, and social media items. Special care was taken to source only sustainable and socially responsible products for production.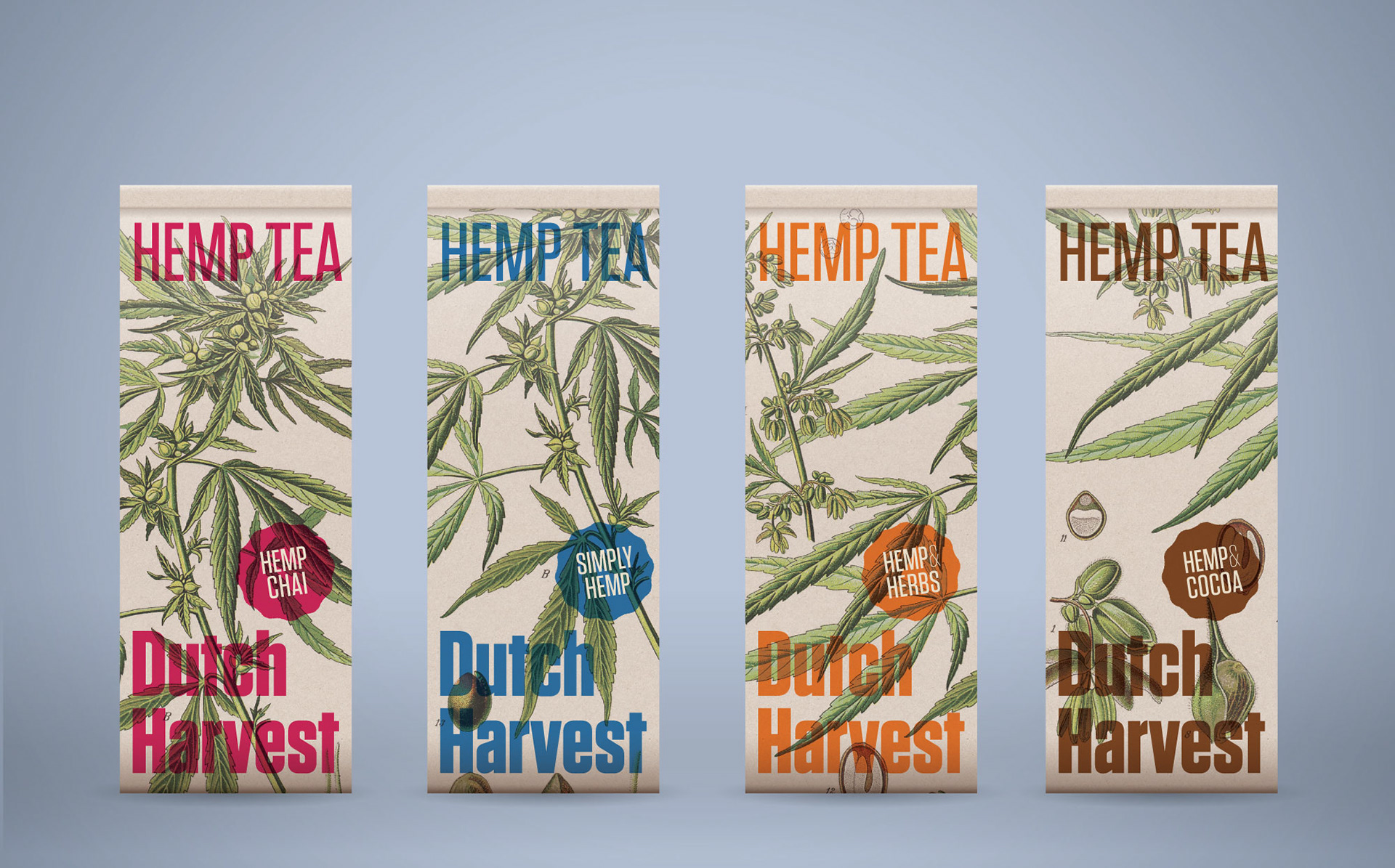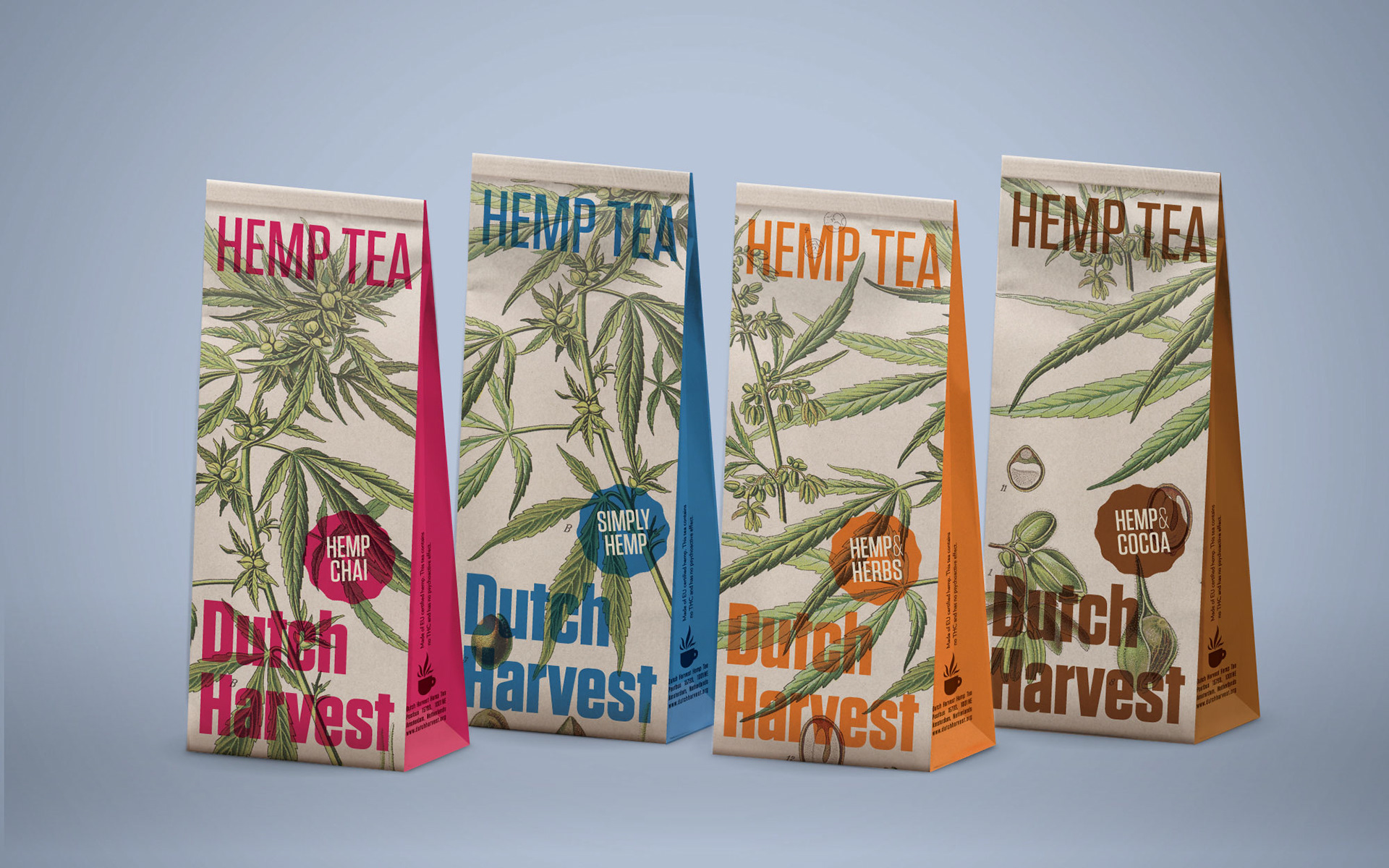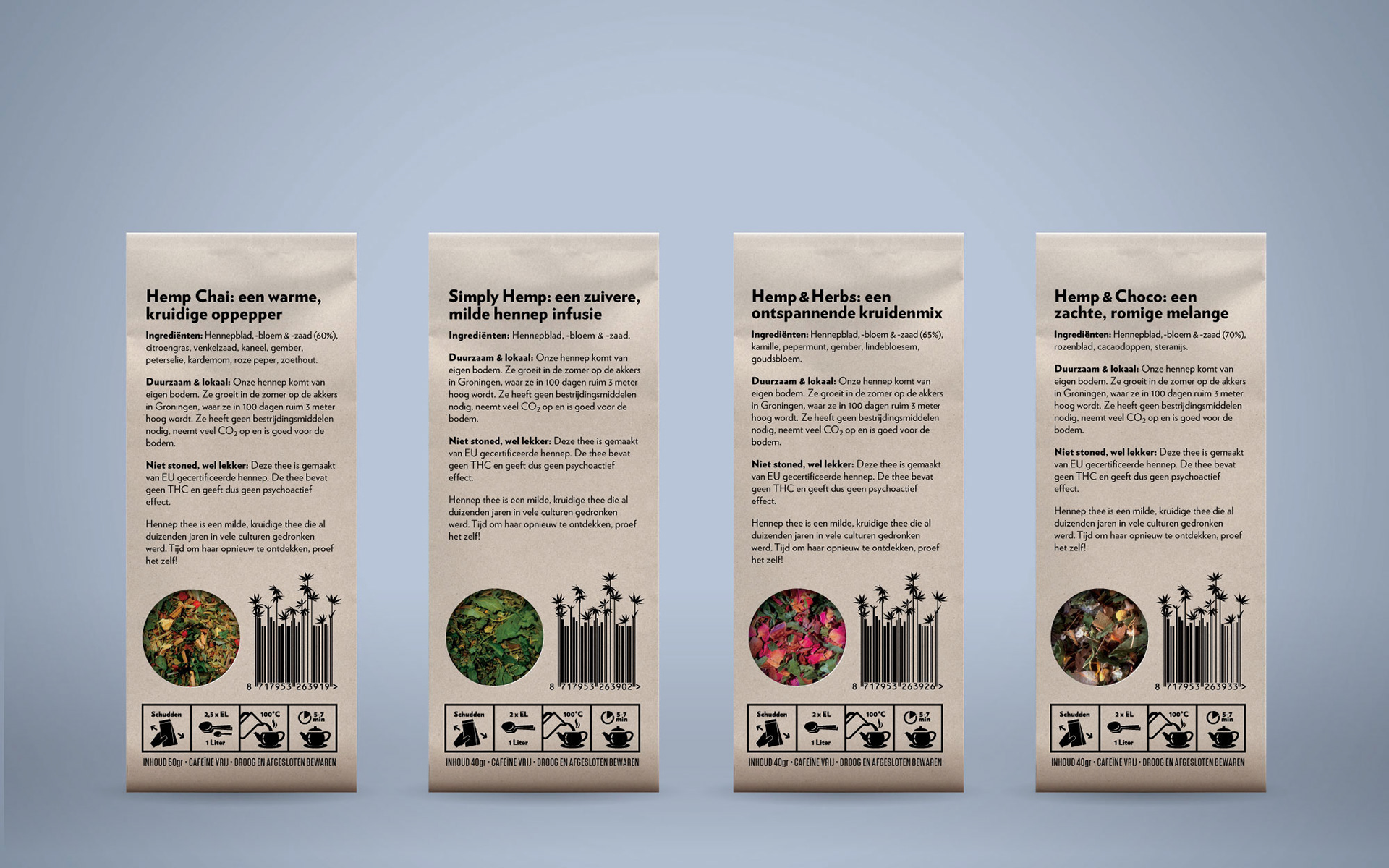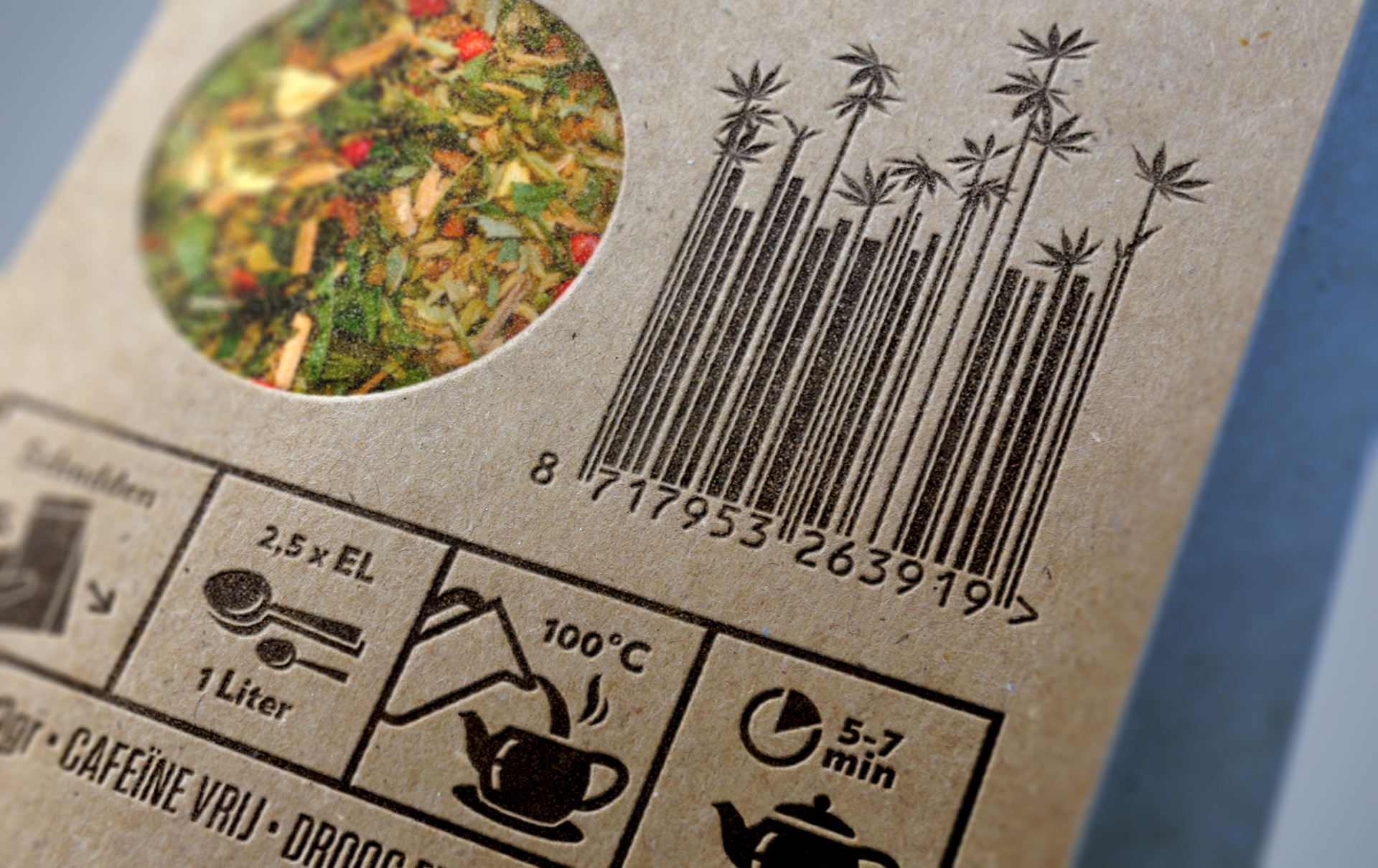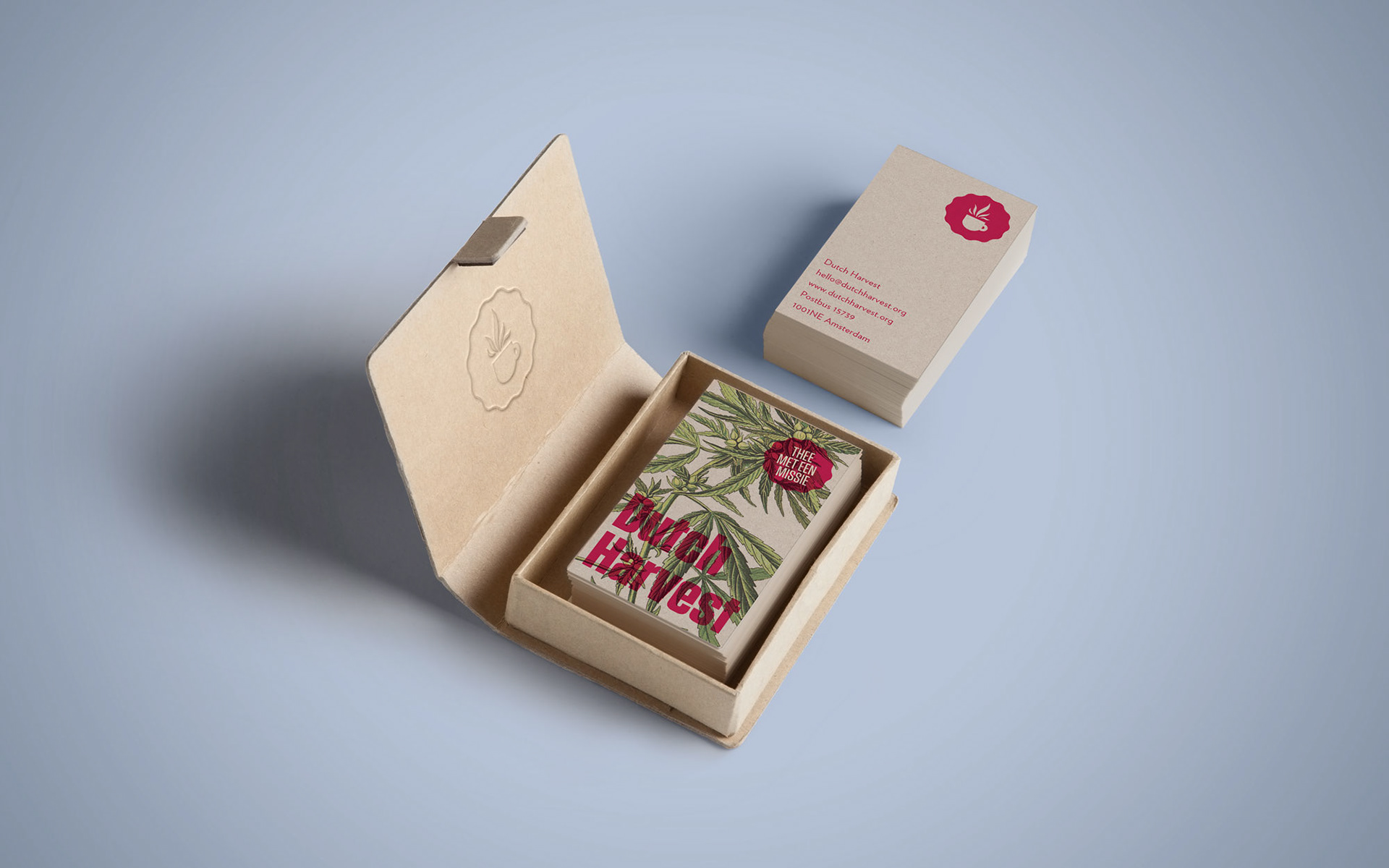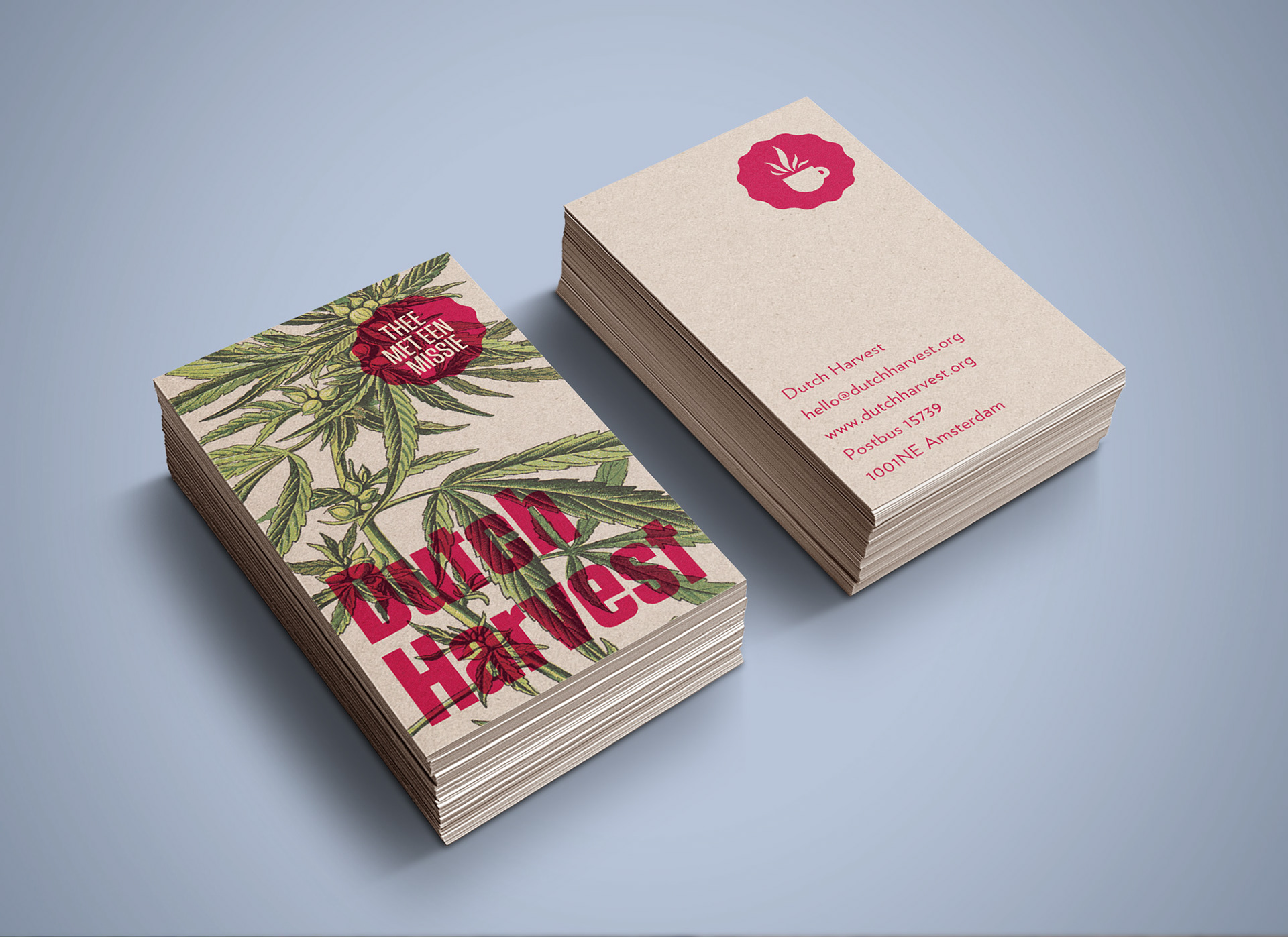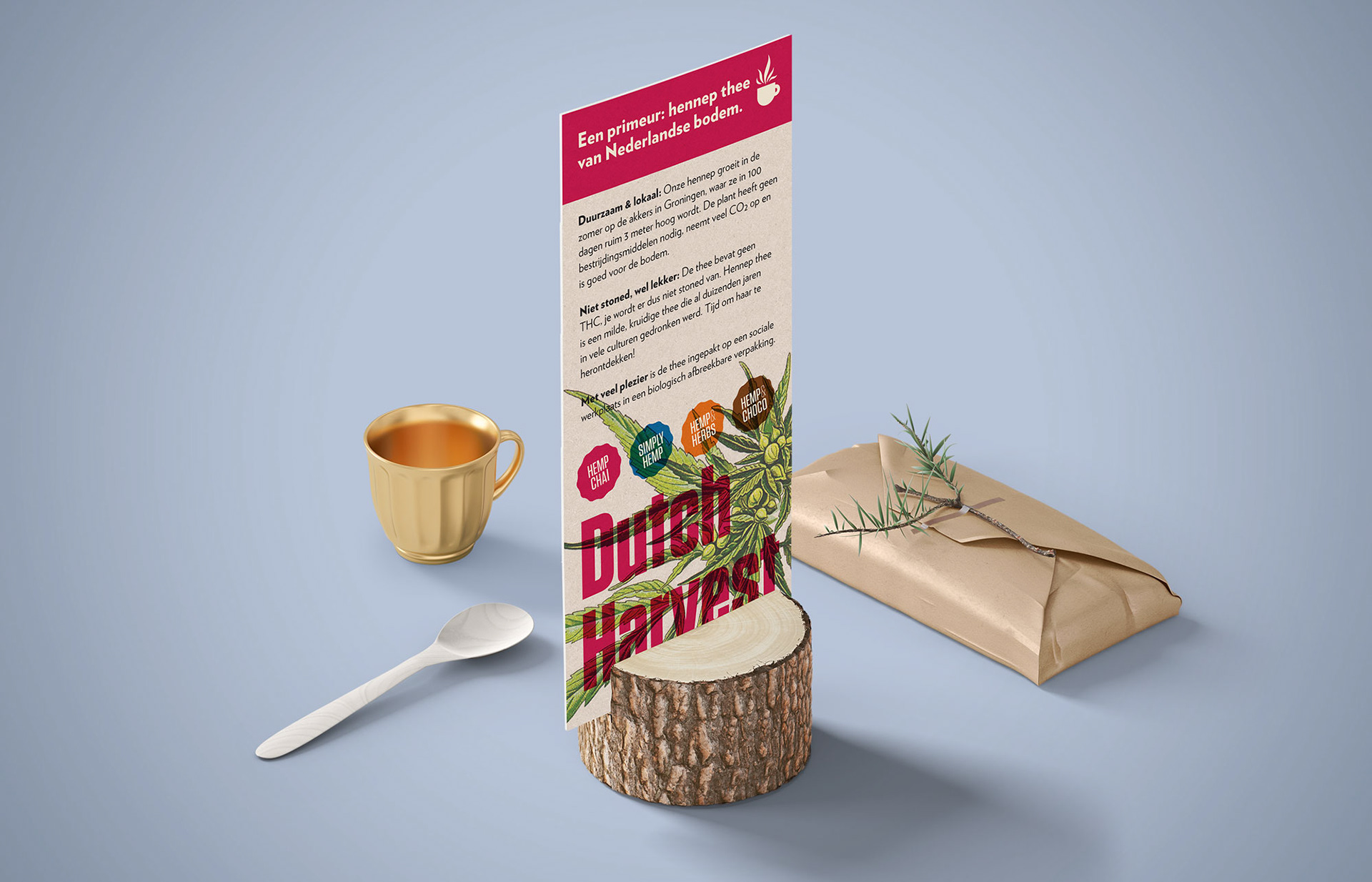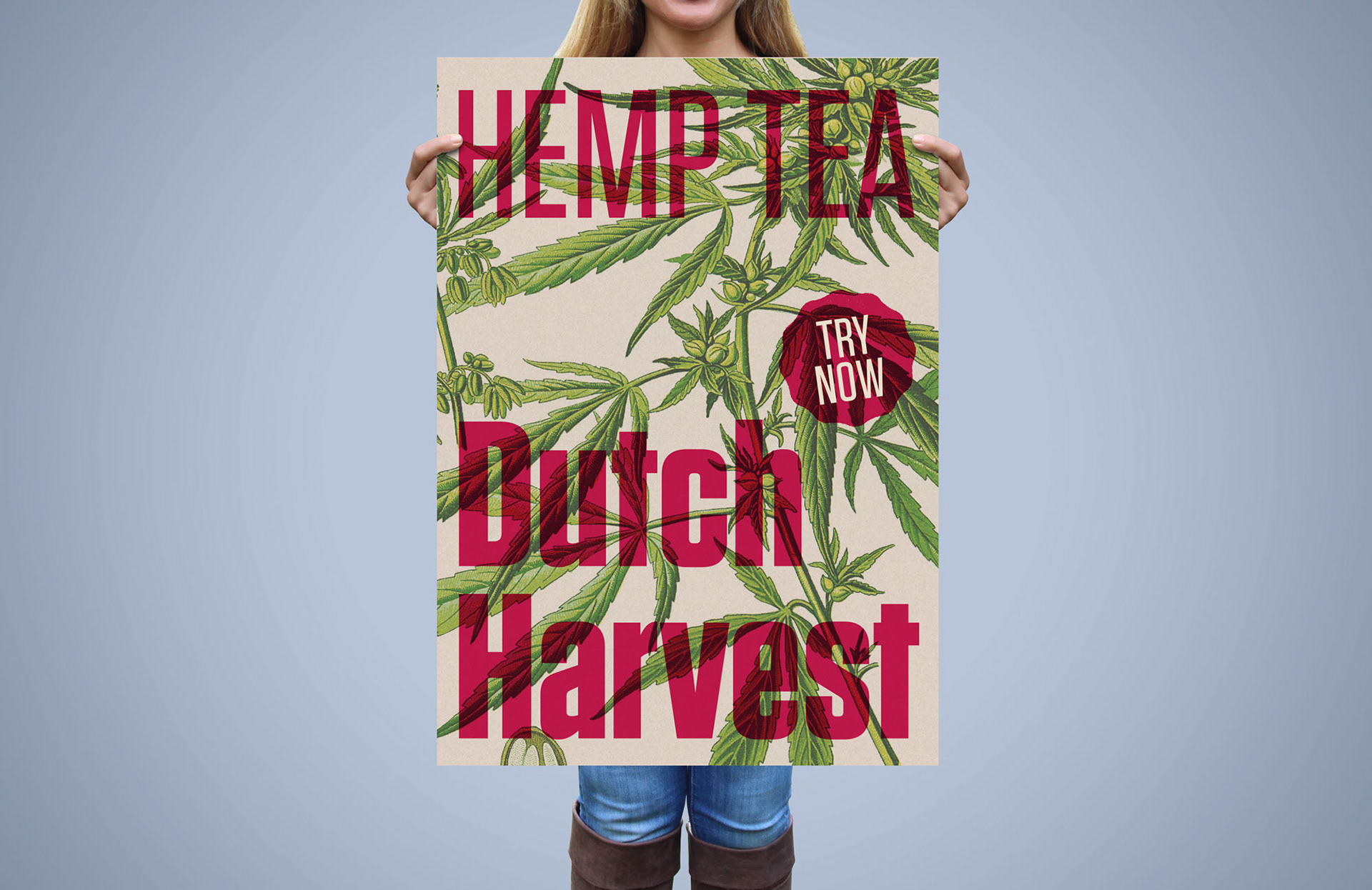 The packaging proves so popular with the buyers that they create photos of the packs they bought and enthusiastically share them on the Dutch Harvest Facebook page.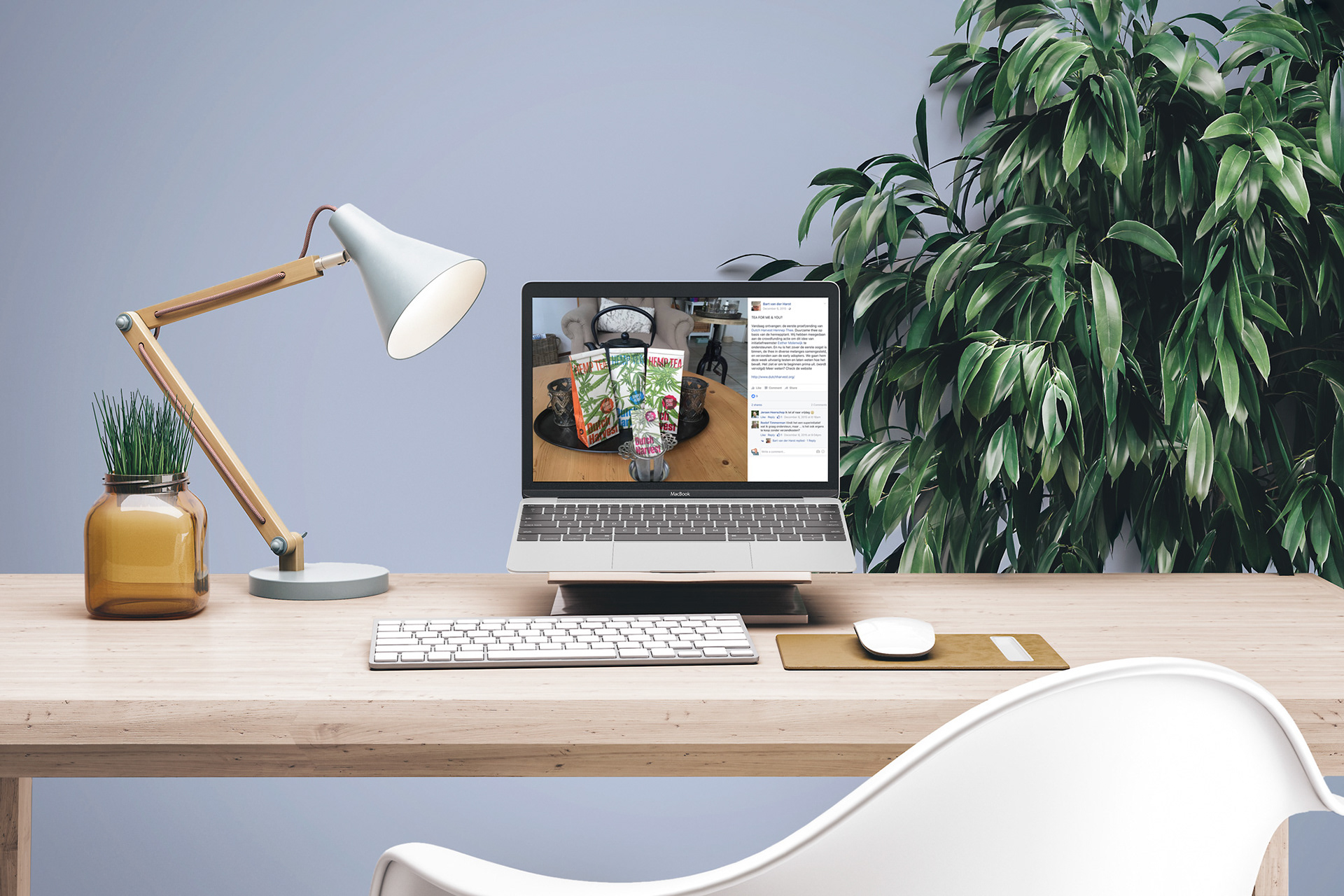 For the development of the packaging design we included the first brand fans to help decide on the final design. This feeling of collaboration raised the level of loyalty and connection with the Dutch Harvest brand.